I have heard many advises that the best way to learn to play music and visualize it would be to play keyboard, so I decided to get one. Of course, I didn't have plans to become a great keyboard or piano player, nothing like that, but just to get one for fun. I know about Yamaha, Roland and Korg from my childhood but again, after so many years I had to discover what would be the best buy for a beginner. After lot of readings I came up to Yamaha PSR-E373. I almost bought it, but somehow I continued researching Yamaha's models and found out EZ-300. This is almost the same keyboard as PSR-E373, but with illuminated keys as a help to learn playing. The price difference was minor, so I decided to go for EZ-300. It arrived on 01.06.2021.
Both of the mentioned instruments are the newest generation of Yamahas and include the newest version of grand piano sample, which seem to be better than on the older and more expensive models. I always liked the sound of classic piano so I couldn't resist to get a simulated version. It really sounds great played on EZ-300 and for sure it is much easier to play than the real one. Besides this, EZ-300 features touch-sensitive keys, fingering guide, keyboard split, 622 instrument voices, 205 styles, 150 arpeggio types, etc. I am focused more to guitar playing, but I hade some fun with this keyboard and will continue learning.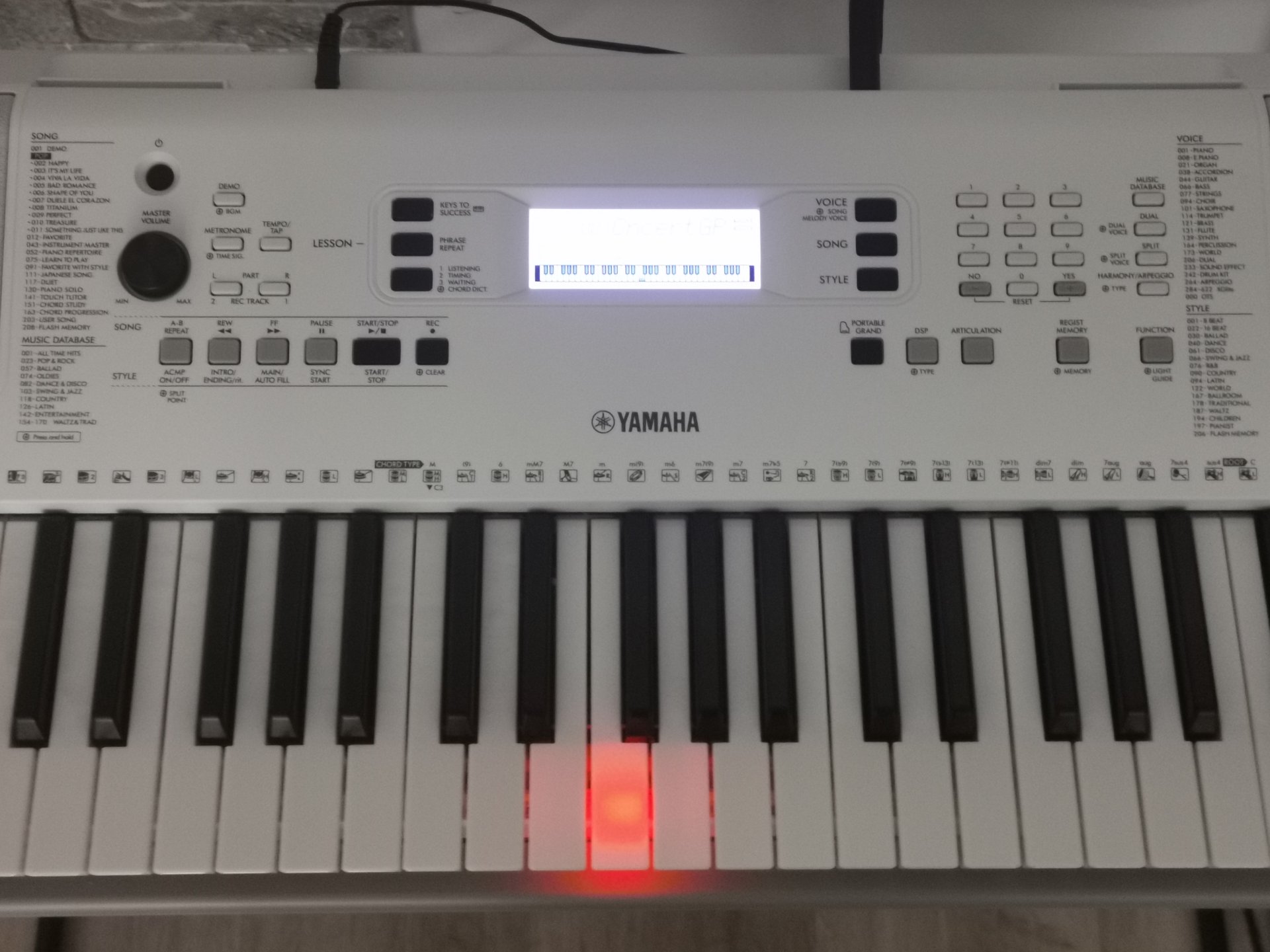 I also bought the L-2C stand, FC-5 sustain pedal and DC-110 dust cover. I advice everyone to get these accessories as well. The stand is really a good quality one, very stable even not being expensive. The sustain pedal allows some advanced playing and it is always good idea to protect stuff that you love from the dust. For the keyboard I really think it is the great one to learn playing, probably the best one on the market at this time. Yamaha also offers a 3 months free subscription to the flowkey .