Guitarists are fans of loud amplifiers and music in general, but this is not the case with all neighbors. 😆
I started silent practicing with plugging the headphones to my Fender Mustang and this worked well, of course, but I always had to seat close to the amplifier which was not that practical. By searching the Internet I found out about different Vox headphones amplifiers which offer just one kind of sound so if you want to have for example clean, blues and metal sounds, you need to buy three different devices. This also didn't seem practical even though these devices are quite cheap.
Actually, soon after buying my Fender Mustang GTX100 I saw a nice headphones amplifier from Fender, Mustang Micro. I decided to take a look again but then I figured out that stocks are empty, guitarists just bought all of them. I regretted that I didn't buy it immediately after it showed up, but at the time my son convinced me that I don't need it.
So, I continued my search and found NUX Mighty Plug. I tried to find out how it compares with Fender Mustang Micro, but I couldn't find any comparison review at the time. But as Micro was not available, I decided to go for Mighty Plug whatsoever.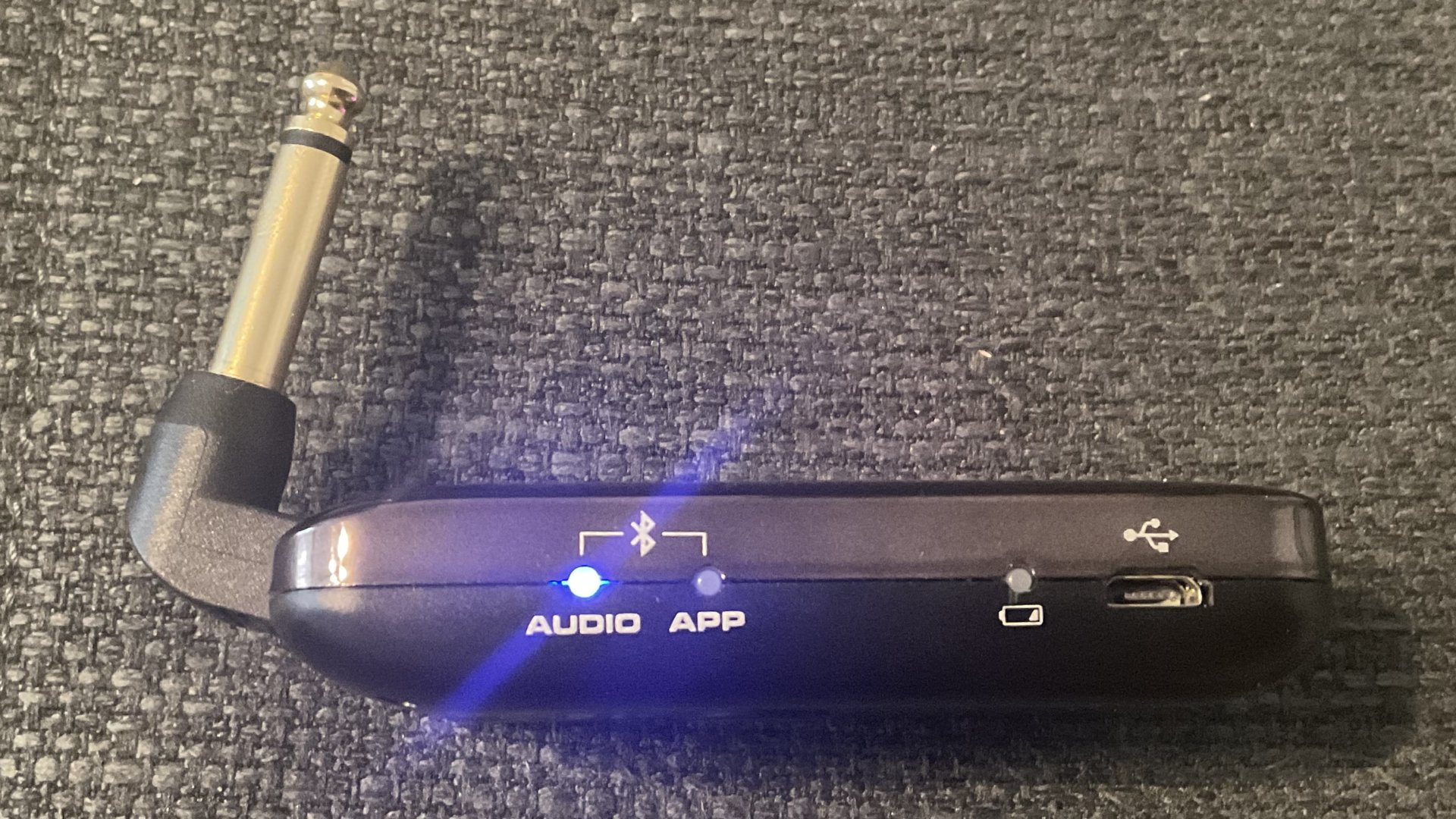 Mighty Plug connects to your phone via two bluetooth channels. One is used for controlling the sound via the application and another is used as bluetooth MIDI. Here you can see Bluetooth connection indicators for both channels and the indicator for battery status. Unfortunately, charging port is USB micro and not USB-C but it can also be used to connect to your PC or tablet as an audio device. This way you can easily record your playing.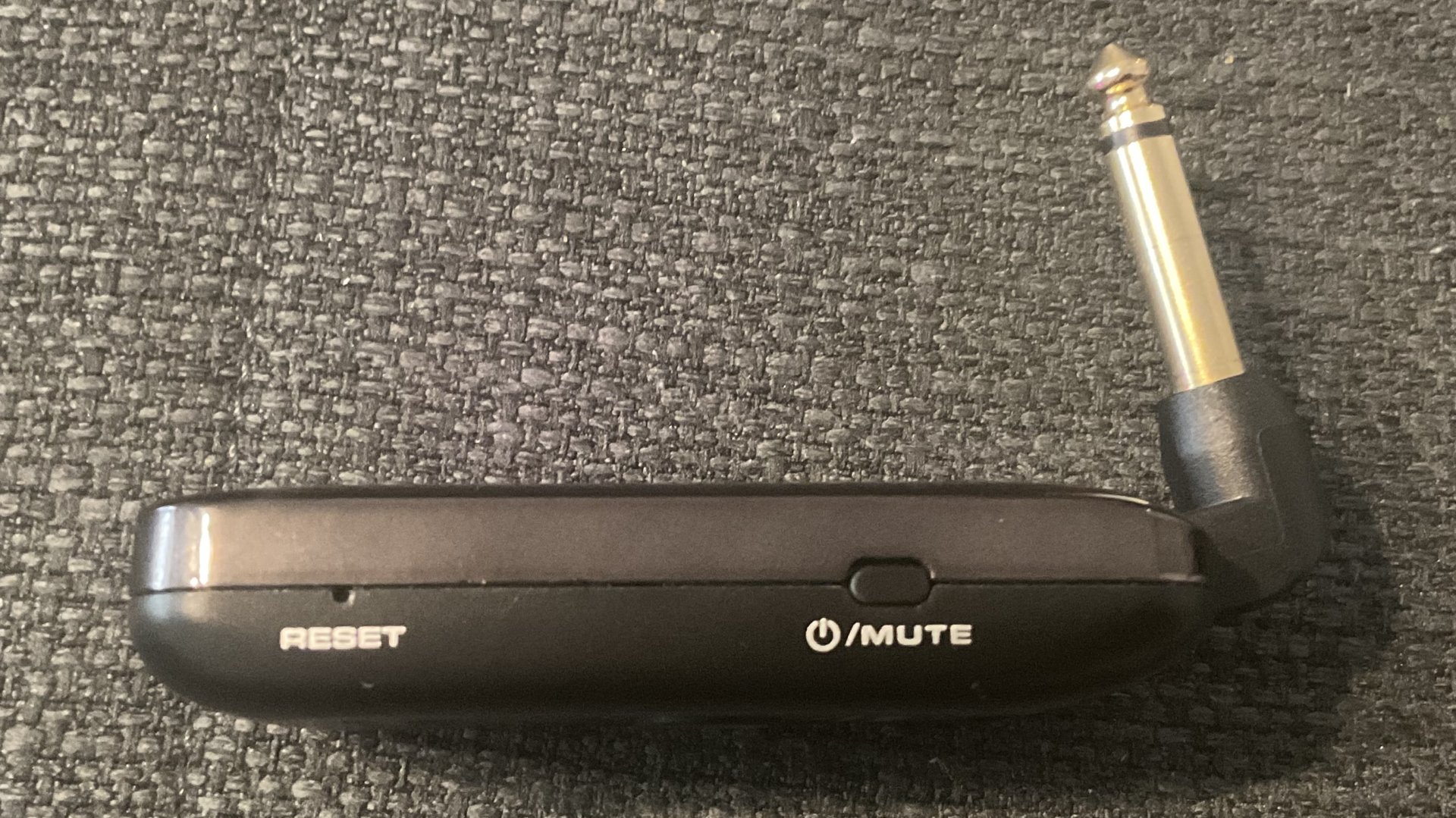 On the other side there are reset and power/mute buttons. I had to reset the device just once so far. It was just like frozen and didn't react on pressing buttons but after the reset everything worked well again. Guitar jack is flexible and can easily be connected to virtually any active or passive electric guitar or bass.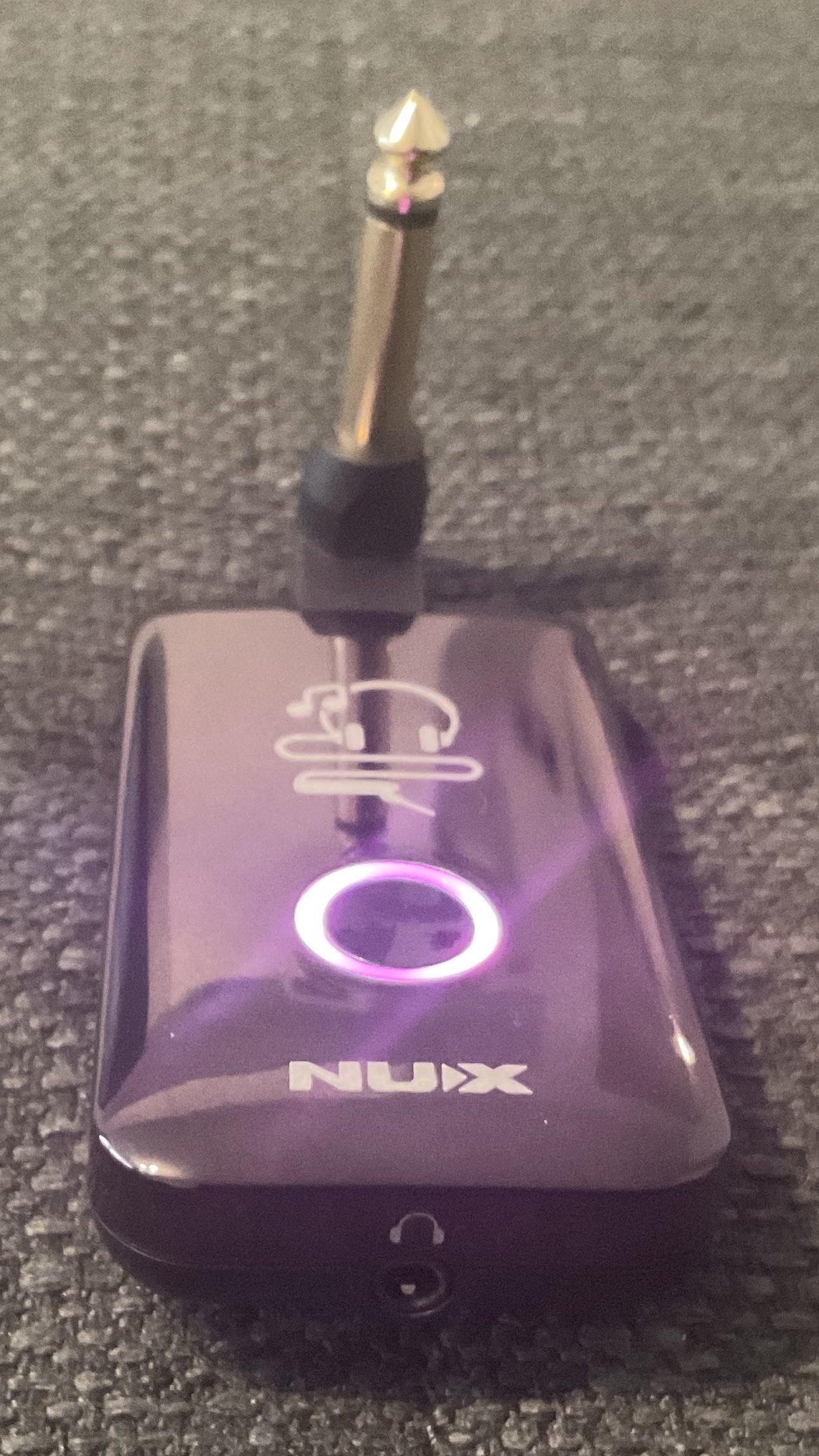 There is just one button to control the sound modeling and by successive pressing it changes the color on the button indicating the selected model. Unfortunately, there is no volume button but you can control it over the application and set the preset volumes for each model. Using the app you can control so many parameters and store your preferences to be used the next time you play. The sound quality is very good for some models and not that good for some other, but as this is fully configurable, you could theoretically setup your favorite sounds. It's worth mentioning that the same phone application can also be used to control your other NUX amplifiers.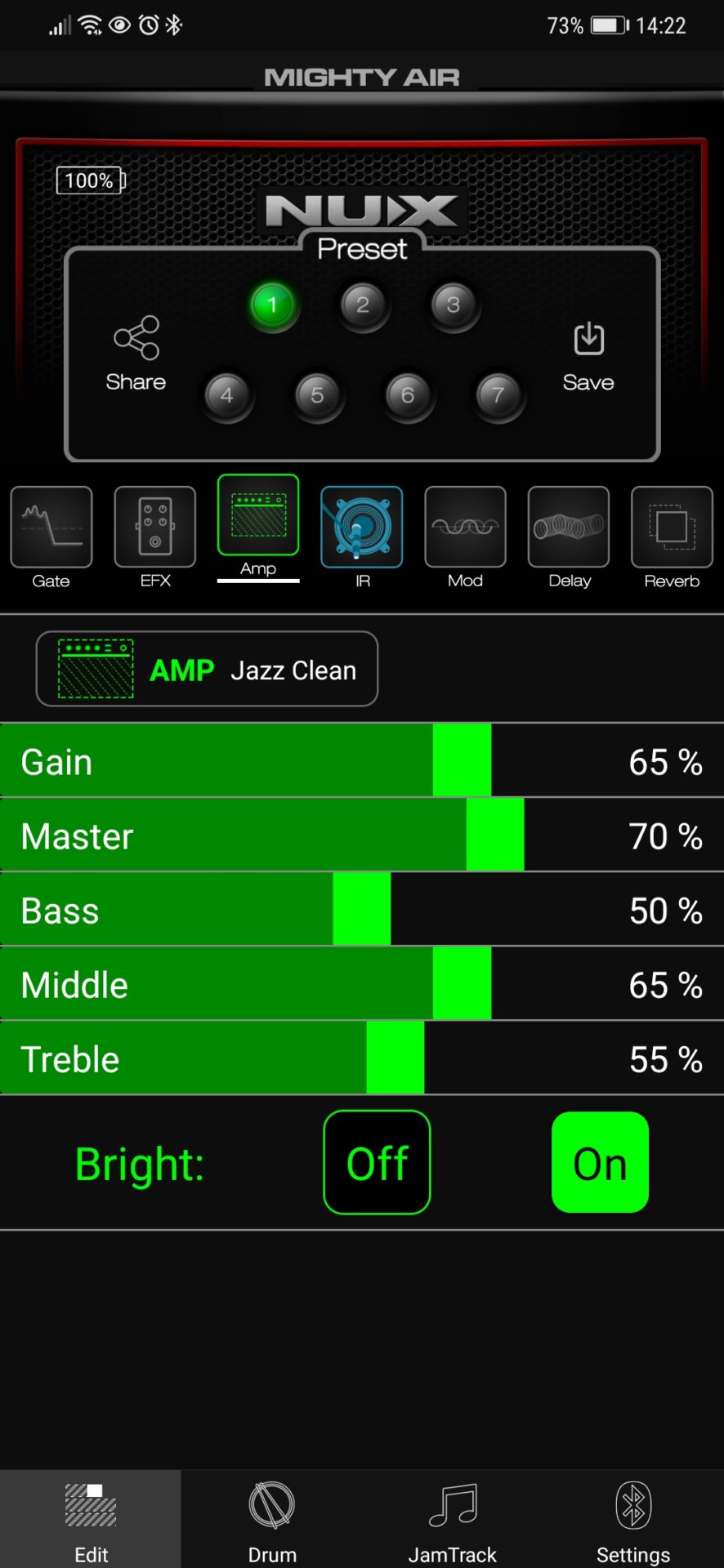 There is also an open-source application called Mightier Amp which claims to allow even more settings by I haven't tried it so far even though I installed it so that I don't forget the name. Once I test it I may post the review on this blog.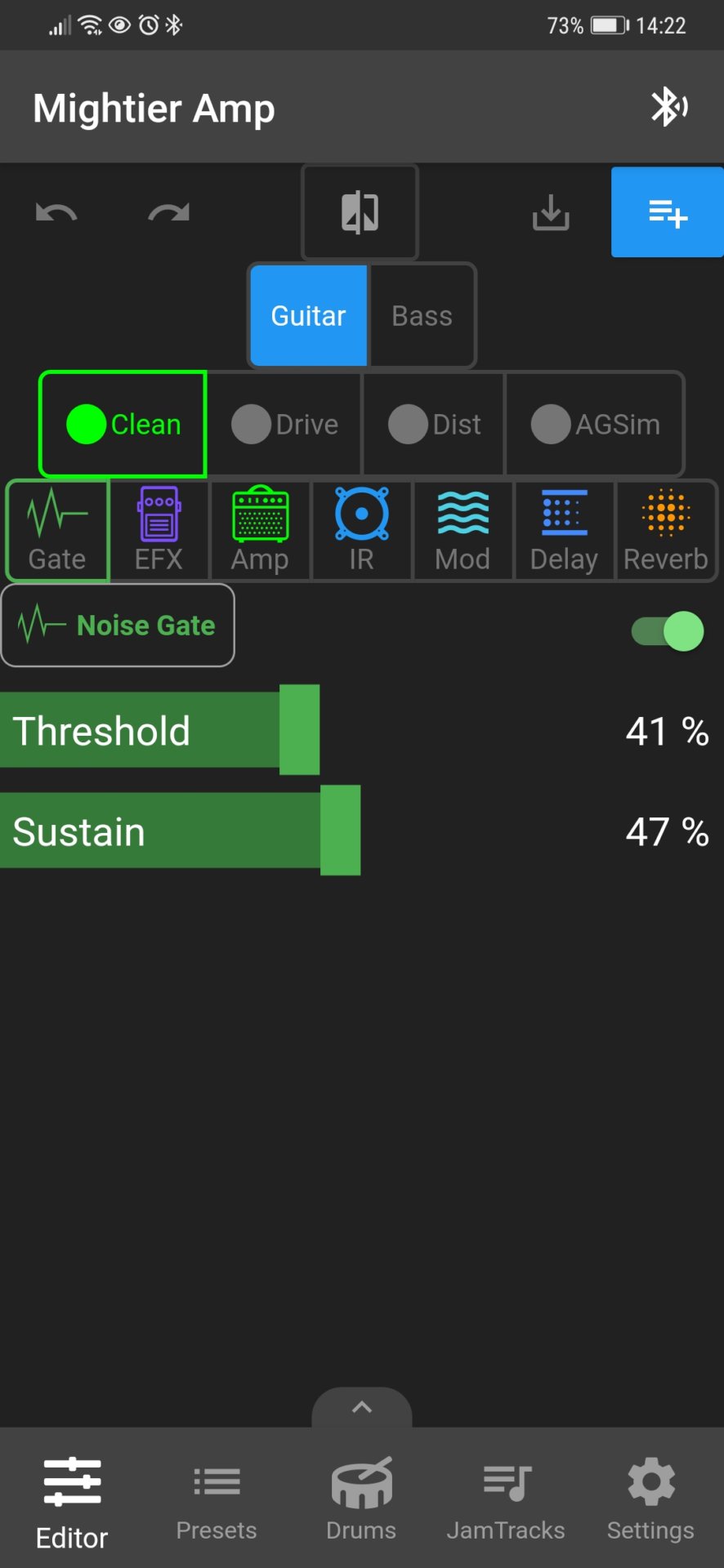 In the meanwhile from the time I bought the Mighty Plug, a YouTube video comparing Fender Mustang Micro and NUX Mighty Plug appeared. Even though I didn't test Micro, I would say that overall Nux Mighty Plug is better if you don't mind using the phone application. In case you want it simple, Fender Micro would be a better choice. Micro may also have better preset sounds, but Mighty Plug is configurable so you could achieve whatever you want. If we include the price in the contest, then Mighty Plug is a hands down winner. I planned to buy Fender Micro as well once it becomes available on the market again, but in the meantime I changed my decision. Why? You will be able to read in some of the following posts on this blog. 🙂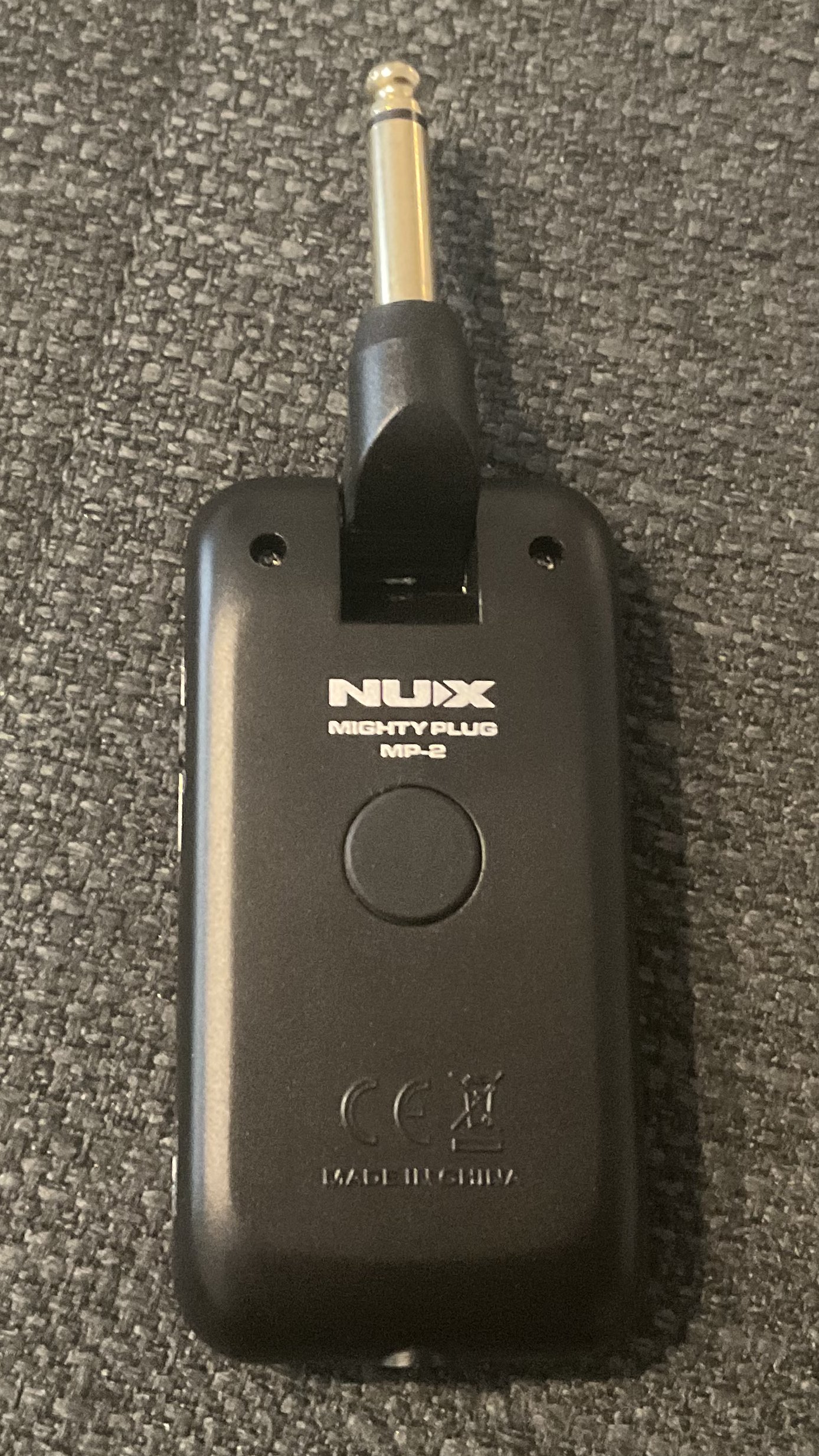 This is no button, just a rubber to prevent scratches.
Specs:
13 amp models with TSAC-HD White-Box algorithm
19 Impulse Response files with 512 samples resolution
Rechargeable lithium battery with 4 hours playing time
Dual Mode Bluetooth 4.2
metronome, 10 drum beat patterns and backtracks
USB Audio Stream
Control by mobile application Mighty Amp